Perform a show under the stage lights!
Fashion Shows, Magic Shows, Space Shows, Live Comedy, Wedding Ceremonies and a Parade, the Theater has it all!
Anyone can enter the Theater, and you can even eat or drink in your seat, so it is the perfect place to take a break!
For most of the shows, you will get a DVD of your performance to take home with you!
*DVDs are not given out for the Wedding Ceremony, Space Show or Parade.

Theater Program
Fashion Show: 2 performances per Shift
Wedding Ceremony / Live Comedy / Parade / Magic Show: 1 performance per Shift
Space Show: 1 performance during 1st Shift
*The Theater Program may be changed due to operational circumstances. Please contact the Theater staff or Program guide inside the Theater for details.
| | |
| --- | --- |
| Duration | 30-60 mins |
| Suggested Age | 3 - 15 years old |
| Industry Partner's Site | |
In the Wedding Ceremony, you can be a model for a Bride, Groom, Groomsan, or Bridesmaid! Work together to perform a perfect Wedding Ceremony in KidZania!
Wear wedding clothes.
Learn about weddings.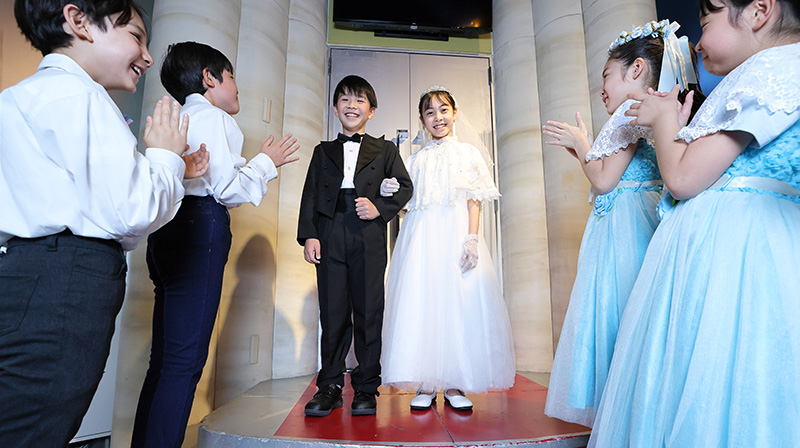 Put on a costume, practice your lines and movements, then perform on stage in front of the audience! Perform skits to make everyone laugh during Live Comedy or navigate the stars during the Space Show!
Wear stage clothes.
Perform on stage to get applause.
Wear fashionable clothes that follow a theme as a Fashion Model in the Fashion Show! Practice your walk and pose to bring out the best aspects of the clothes in front of the audience!
Wear fashionable clothes.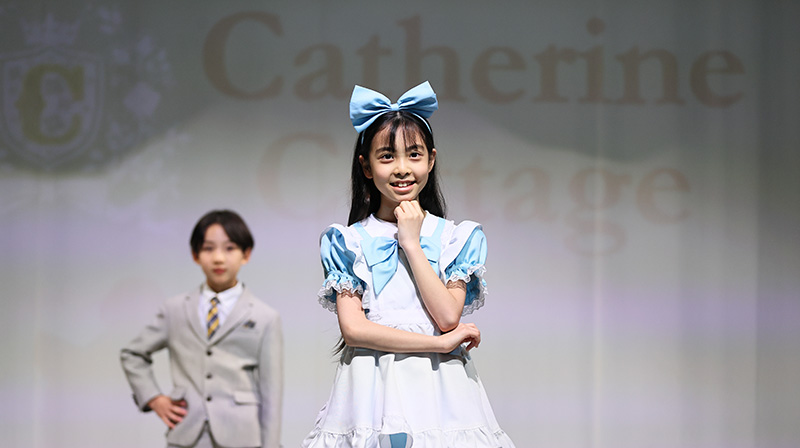 Practice the choreography, grab the cleaning supplies and dance your way around the streets of KidZania! Take home a photo of yourself in your costume!
Dance to a fun song.
Dance in front of everyone.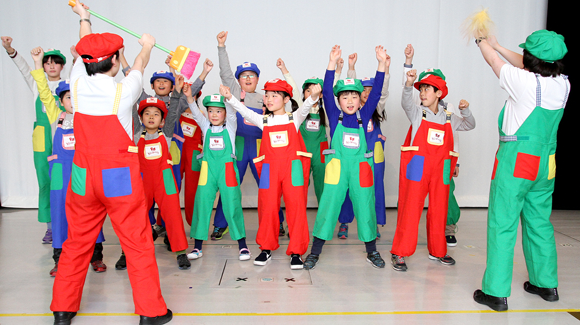 Practice the magic tricks you will perform! Card or coin tricks are performed on the Magic Studio's small stage, and bigger tricks are performed on the Theater's large stage for everyone to see!
Learn magic tricks.
Perform magic in front of an audience.