Recommended for those who want to experience more English!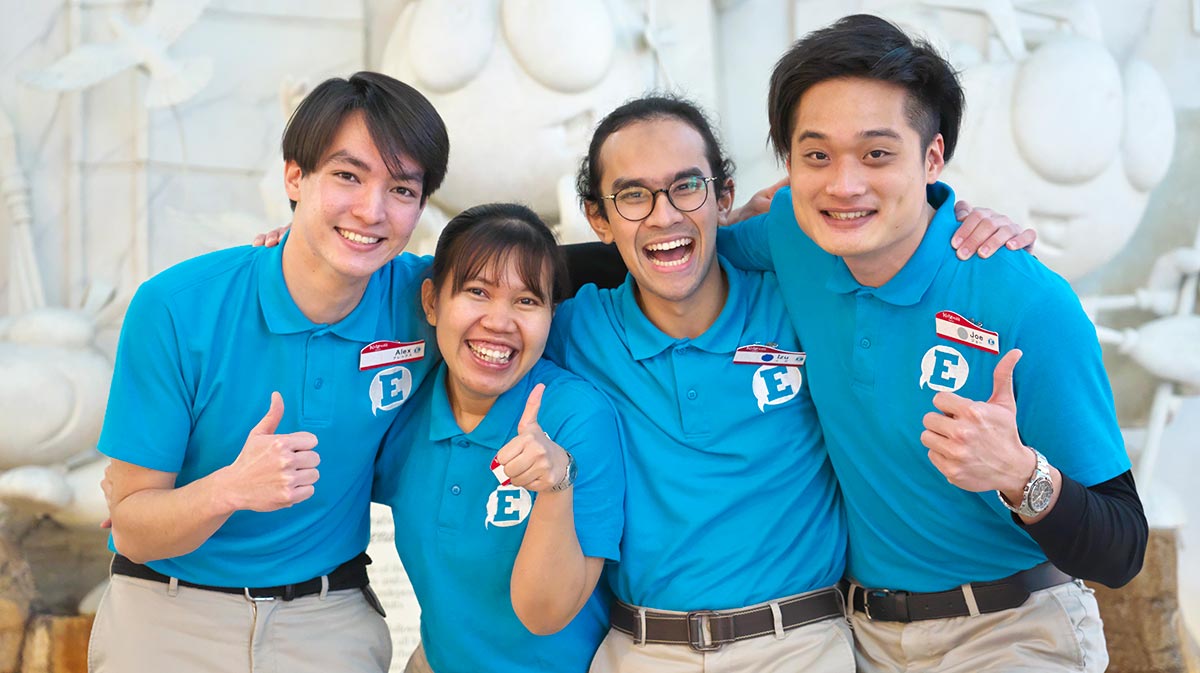 English Wednesday! is an English experience program where around half of the Activities are conducted in English! If you get the chance, you can even try talking in English with the English-speaking Global Staff wearing blue polo shirts inside KidZania!
The English Activities you can experience during English Wednesday! are called "E@K Activities" and are conducted in English from start to finish. Please check the information below for the list of possible E@K Activities.
*

KidZania welcomes guests from all over the world. Even non-English speakers can enjoy Activities during English Wednesday!

*

Available E@K Activities may be changed or cancelled due to various circumstances.