A Real City for Kids!
KidZania's concept revolves around "edutainment", the carefully arranged combination of "education" and "entertainment".
KidZania is a city where kids play the leading role, experience their favorite jobs using real equipment and tools, and learn about the structure of society, all while having fun!
Choose your experience!
Kids can choose to experience their favorite Activities! By completing job-type Activities, kids will earn KidZania's exclusive "kidZo" currency as their salary. KidZos can then be used to shop or experience service-type Activities.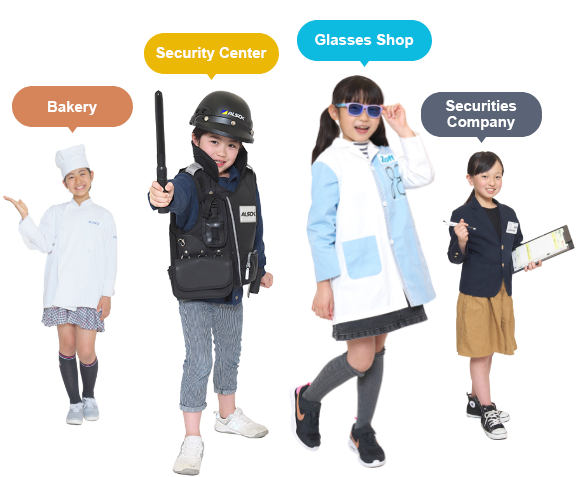 Take home keepsakes!
Kids can take home items that they created during their Activities as keepsakes of their KidZania experience! They will also be able to eat the food that they have made!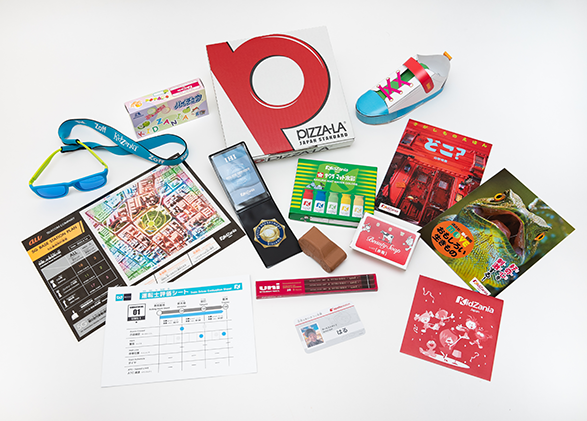 More
The more you know about KidZania, the more fun you have!
When entering KidZania, you will receive an "Activity Set" that lets you experience your favorite Activities.

How do you enter KidZania?

We recommend reserving admission through the official website in advance. Same-day tickets are also available at the Ticket Counter, but the supply is limited!

There are opportunities to experience English in a fun way! In addition to simple English greetings included in every Activity, there are also other options for kids that are more keenly interested in experiencing English.

KidZania has its own set of rules and procedures to ensure that kids (and guardians) can enjoy their experience with peace of mind.