KidZania FUN! FUN! BIRTHDAY

Your Special Day at KidZania
At KidZania, kids get special benefits and a gift to celebrate their birthday!
*
Kids (3 years old or over) that visit during their birthday month are eligible.
Birthday Sticker
Birthday Card
Secret Present
*

Eligible for kids (3 years or older on the day of visit) with a birthday within the month of visit.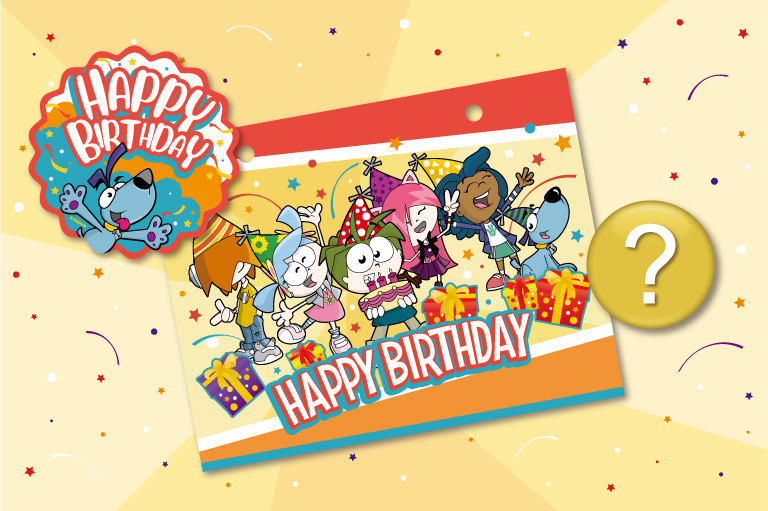 How to Enjoy Your FUN! FUN! BIRTHDAY
1
Get a birthday card and sticker!
Get a birthday card and sticker by telling the staff at an establishment your birth month and age.
*

One set of presents per kid.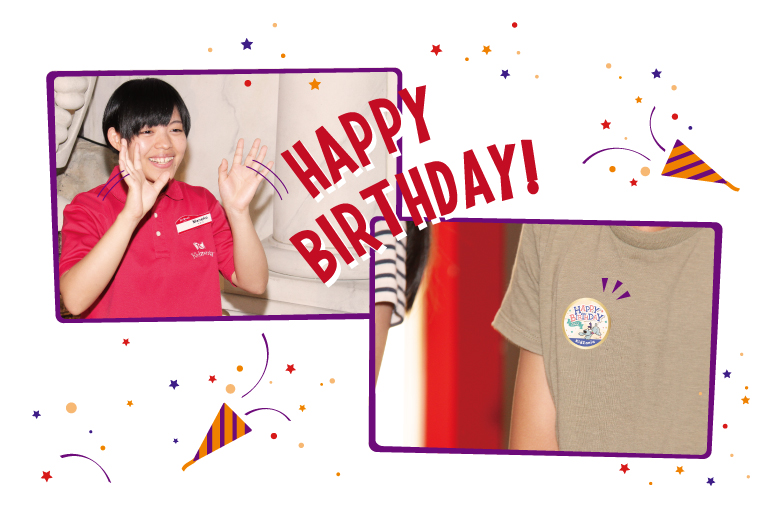 Put the birthday sticker where it can be seen!
That way the staff can wish you a happy birthday!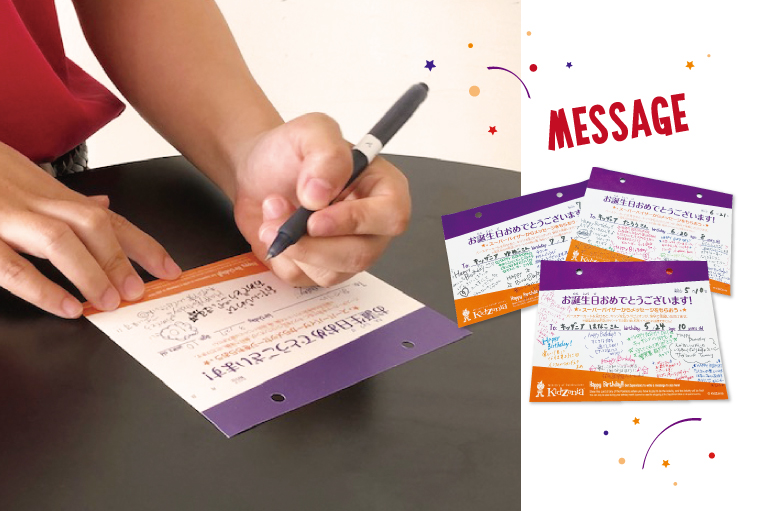 Give your birthday card to the staff!
If you give your birthday card to the staff when you do an Activity, they will write a birthday message on your card!
If you show your Birthday Card to the staff before experiencing Activities where you pay kidZos, you can experience that Activity for Free!
*

Discounts cannot be applied to shopping at the Department Store, Shopping Mall, or for special events.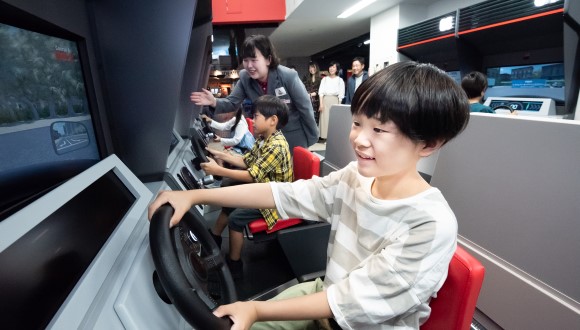 2
Celebrate your birthday!
A special birthday song will played at the City Clock to celebrate everyone's birthday! Gather in the central square to celebrate together!
The FUN! FUN! BIRTHDAY secret present will be given to kids that gather in the central square for the birthday celebration!
(Kids participating in the City Clock dance during the celebration time are also eligible.)
Time
Tokyo, Koshien: 1st Shift 13:00 / 2nd Shift 19:00
Fukuoka: 13:30 / 18:30 ※On 2nd Shift days only.
Location
Central Square
*

Content and time may be subject to change.