Complete a successful spacewalk mission!
Train to do work outside a space station and complete a mission by working together as an Astronaut or Flight Director! Communicate carefully between the space station and operations control room to successfully replace a camera!
Work together carefully with the Flight Director and use special tools to safely replace a camera in a simulated space environment!
Use special tools.
Experience outer space.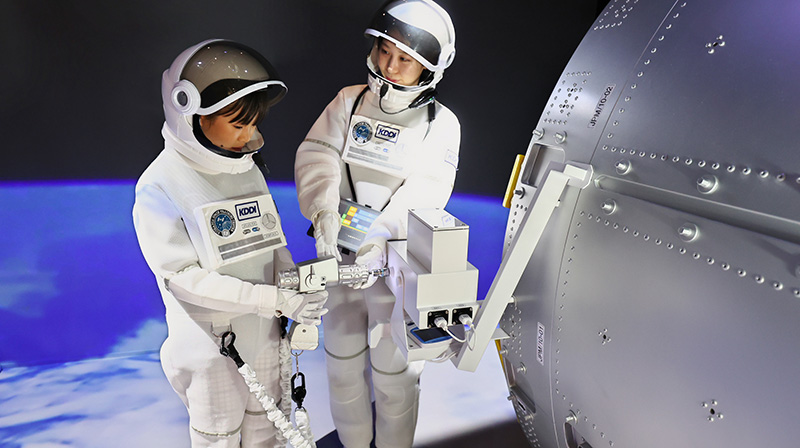 Communicate with Astronauts from the operations control room using technology and technical language to complete the mission!
Use technology.
Learn technical language.